Our company has a long reputation for quality, performance and innovation. There are quality checks at every stage of manufacturing process starting from raw materials. Inspections are conducted to ensure that only good quality products move out of our premises
Endeavour to identify and satisfy the needs of our customers with the help of a motivated and committed work force.
Deliver our products that meet the quality requirements of our customers on timely basis.
Deliver better value to our customers by continuously innovating through R & D efforts and by investing in appropriate technology.
Protect the environment by adopting Eco-friendly manufacturing techniques.
Major Testing / Inspection Equipments
STATES TRASH SEPARATOR – To test cotton trash
PRESTIGE STELOMETER – To test cotton fibre strength
ATIRA FINENESS TESTER – To test cotton micronaire value
CASCADE SYSTEMS – To test cotton / LEA strength
ZELLWEGER USTER (TENSOKID) – To test single thread strength
STATES MICROPROCESSOR – To test twist
ZELLWEGER USTER – UT 4 – To test yarn unevenness / imperfections
PREMIER CLASSIMAT II – To test fault level
ASTM BOARD APPEARANCE – To inspect yarn appearance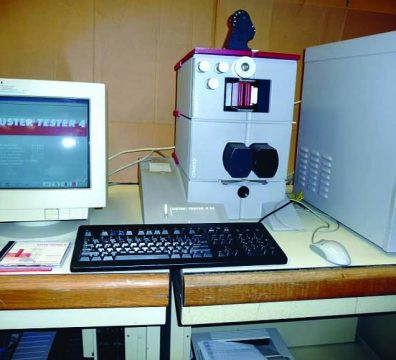 Sri KarpagaPriyaTextiles Pvt Ltd